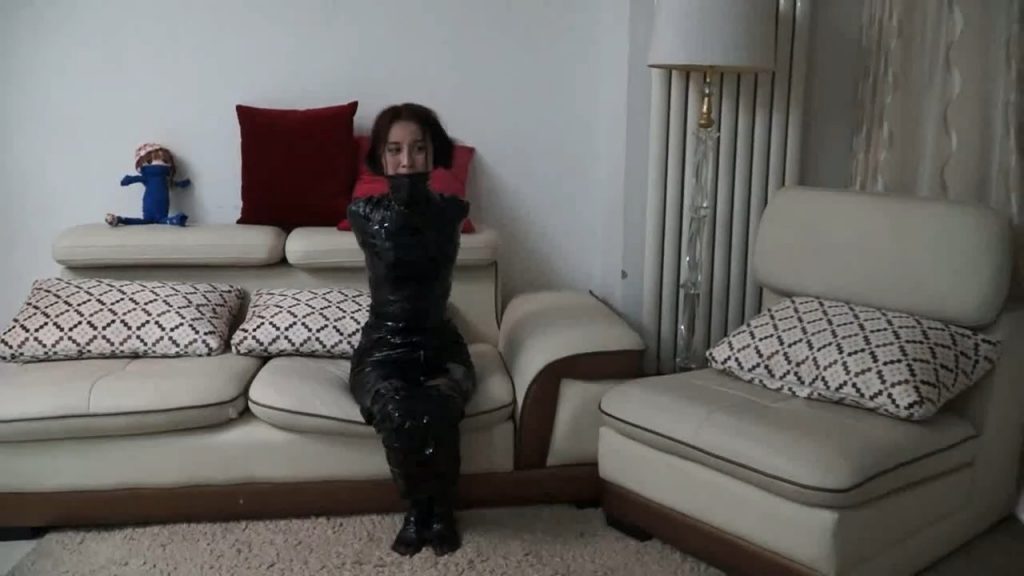 AFter a long time of encasing by the tape. She felt very hot inside, and decided to find someway to destroy the layer that made of tape. She tried to scratch her body on the sofa in order to make a small hole on the tape. Somehow it works a little bit, she saw a hole on the surface of the tape. But what happened next shocked her, the tape was slowly recovering the hole that she made using all her force.
Finally it is night time, the master was coming back. She yelled to her master happily and as loud as she could possible yell. But the master ignored her and numbled: "where is my maiden go? She went out watch the movie with her friends again? Ok, I will fire her as soon as her comes to my house tomorrow." Wait? Is he trying to ignore me on purpose or I'm invisible now? With the confusion, she saw the doll is laughing on the sofa wickedly…
"Time for hunting another one." She heard the doll whispering in her ears…..
File name: XIY2.mp4
File size: 384MB
Duration: 00:25:36
Video: MPEG4 Video (H264) 1280×720 29fps 1969kbps
Audio: AAC 44100Hz stereo 121kbps
---
Download: