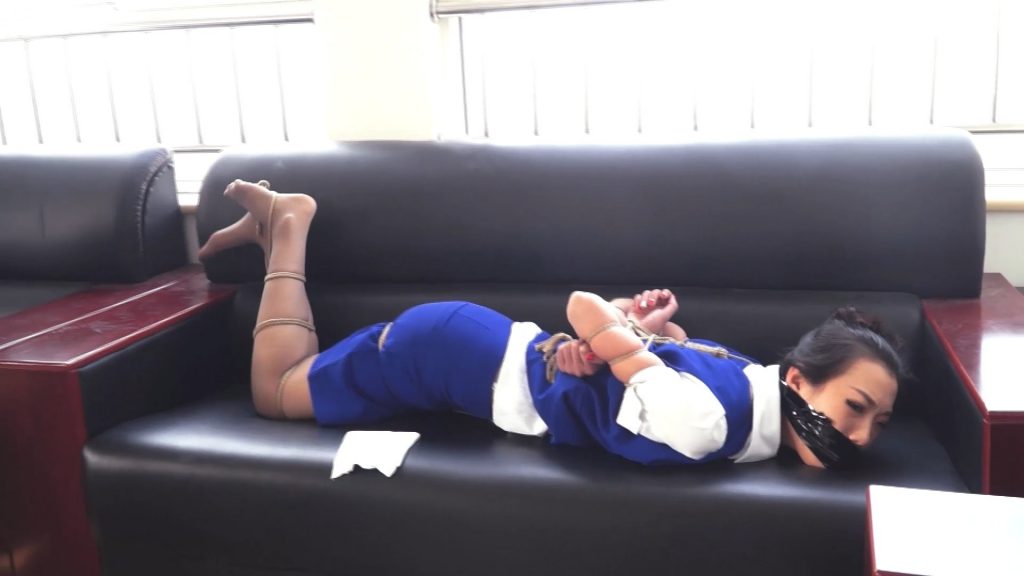 Google Translate from Chinese:
The story is divided into three sections, each story has a very good bundle and plot, which requires you to experience! Nonsense not say, talk about the first episode of the plot it!
Purple has always dreamed of becoming a flight attendant, currently working in a training company. Every day in the company stewardess uniform training, especially tired, so she is now a single life alone.
Xiao Zhang is the pursuit of Purple Yi, when the university began to pursue purple Yi. Although he has been chasing three years did not respond, but she has been infatuated with purple Yi. He did not understand why his family is good, people still look fairly signs, there is no lack of suitors. But it has not been the favor of Purple Yi.
Xiao Zhang or the rope of the famous celebrity of the bundled master, in his own room, watching the rope in the house tool, the phone shot on the "bundled works of art" moment there is a sense of loss, "no hero, more tools Is also futile "Xiao Zhang sighed
Repeatedly refused to Zhang Zhang malicious, hired a well-known robbers …..
File name: XiY6.mp4
File size: 1,66 GB
Duration: 00:37:28
Video: MPEG4 Video (H264) 1920×1080 25fps 6187kbps
Audio: AAC 48000Hz stereo 157kbps
---
Download: