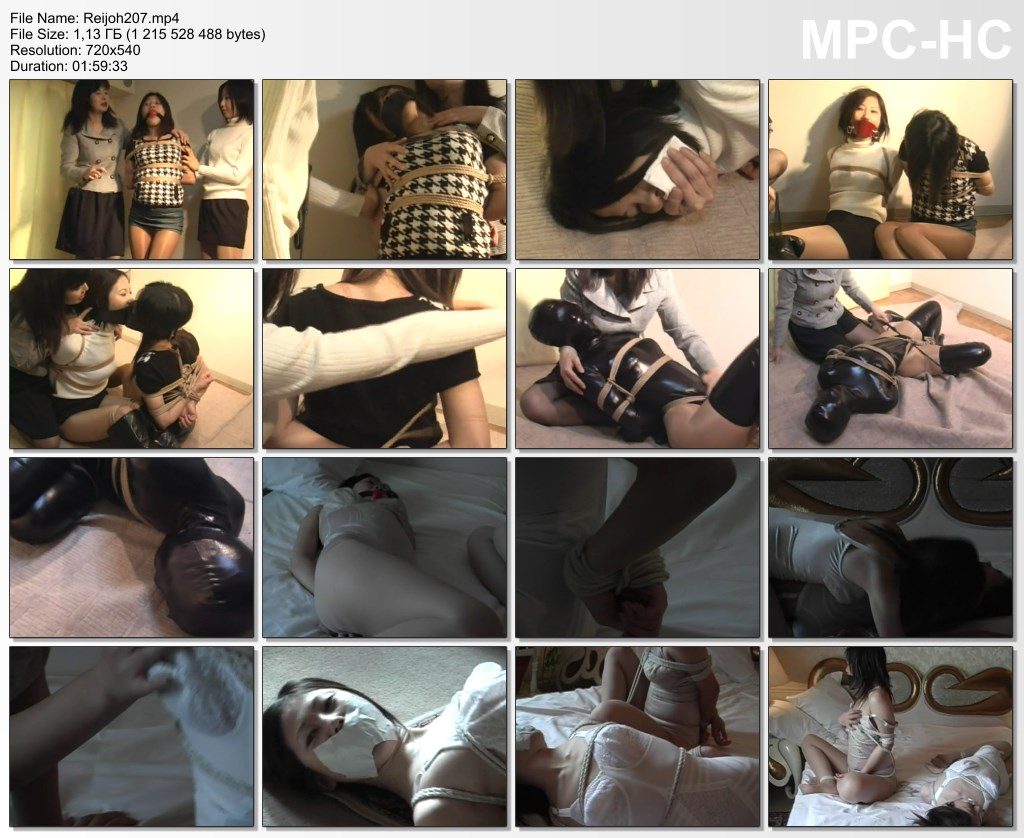 Auto translate from Japanese:
Aida Nanako and Lee Ai combo gets, Les, Double gag, Hog tie, Chloroform, Lockdown, rope, Overall mask, Ball gag … DID story full of bondage items.
Chapter.1 Sneak traps
Maiden Mina and her subordinate Nanaka who violently kidnap her daughter. When a bad girl gets bored with torture and leaves the room, Nanako reveals his identity to his daughter and tries to help him. However, the whole story was Misa Mika's eavesdrop. Nanako whose identity has been cleared up is tied up tightly, and it is a double gag blame. Even though I managed to escape my daughter somehow, only Nanako was caught by a bad girl and blamed with a full head mask.
Chapter 2 Forbidden Fun
Two girls taking a nap in bed. One wakes up and tries to raise another one, but it seems to be still sleepy, I am annoyed and I will tie up the one that gets up earlier. Still it will not be quiet, so I'm no longer sleepy. My daughter who came up with a bondage gag gagged himself, self-locked and struggled together. However, the daughter who was tied earlier goes through rope. I will not unravel the rope daughter 's rope. The position was reversed. At the time when the forbidden game was excited, a suspicious sound sounded…
File name: Reijoh207.mp4
File size: 1,13 GB
Duration: 01:59:33
Video: MPEG4 Video (H264) 720×540 29.97fps 1184kbps
Audio: AAC 48000Hz stereo 165kbps
---
Download: