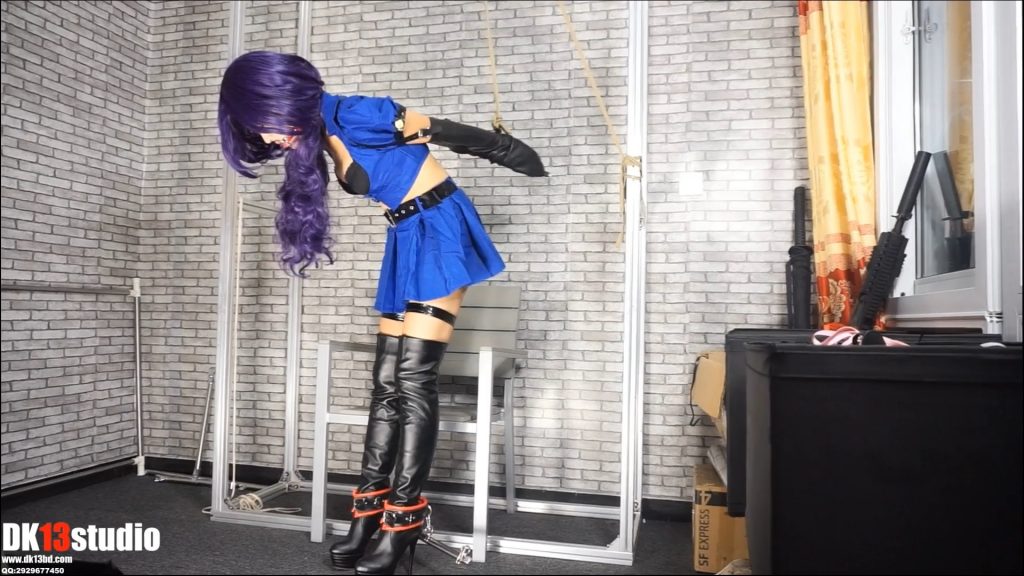 Auto translate from Chinese:
Male: We are the Criminal Bureau, about the hospitalization of passers-by who were injured on the way to the hospital last month.
We have to take you to see the wounded first, but the wounded worry you are against him and we need to limit your actions
Above prepared for you this
Policewoman: Ah, what is it, I've never seen it before
Male: This is called a single glove, come back with both hands, obediently, do not move, we come on the line
Policewoman: How so tight ah, can not move at all, under this you are satisfied?
M: I have not finished yet. Next we have to restrain your legs
Policewoman: What a joke, in the end I am a prisoner or is the thief a prisoner?
When I go back, I must hold you accountable
M: Well, Catherine, we can go.
Policewoman hands and feet are bound: how do I go?
M: Nothing, I'll help you. Let's go
The policewoman who was bound by the whole body can only be taken away with difficulty
Came to a strange room, policewoman looked around
Policewoman: Where is this? Not to see that thief? What do you bring me here?
The policewoman began to struggle, but she was handcuffed and could not move at all
Policewoman: Who are you?
Criminals win the mask: You see who I am?
Policewoman surprised criminals: is you …
File name: DK23.mp4
File size: 981 MB
Duration: 00:26:48
Video: MPEG4 Video (H264) 1920×1080 25fps 4984kbps
Audio: AAC 48000Hz stereo 129kbps
---
Download:
This video can bad work in online view or online preview. But this video file working fine on my computer. Just download this file ?