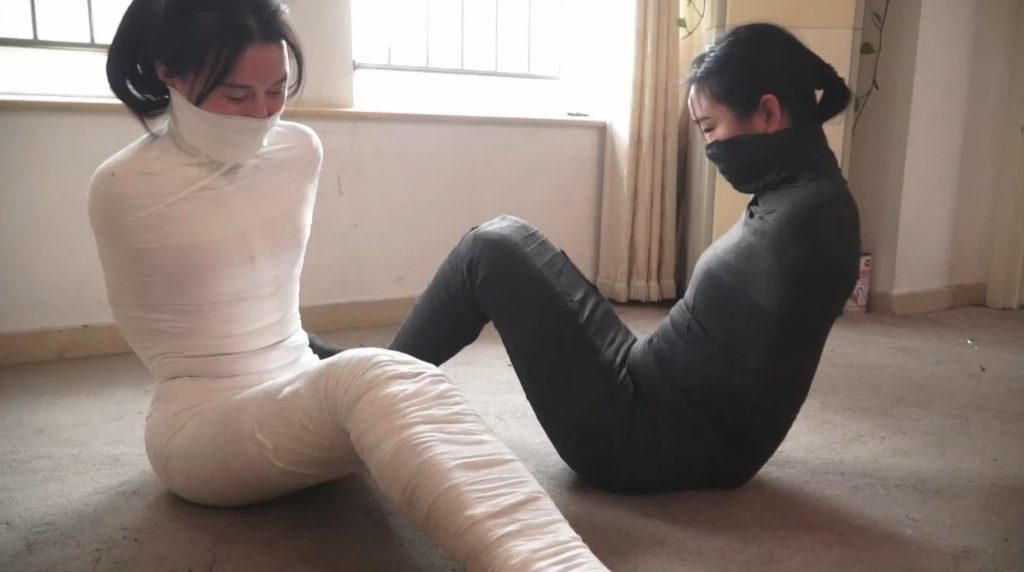 Do not miss the all-inclusive system Do not miss, very exciting A masked thief, he sneaked into the living room, add a little syrup in the water on the table in the room. Then he hid in another room.
Two beautiful women chatting and talking home, exhausted, they drank the water on the table, poor, they fainted in a moment.
2 beautiful drowsily wake up and found himself actually bandaged, beautiful women screaming and struggling with each other.
One of the fast-reacting beauty found himself alone can not get rid of, so she rushed hard to another beautiful woman trying to help her shackled.
She tried to use a fist hand, but did not, she did not give up trying to open bandages with stockings to the toes, but unfortunately the bandage is too tight, she failed again.
They are as hard on the ground as meat, but they can not get away from it.
But the unlucky thing is not over, no one man appeared, he took out a lot of bandages, two beautiful scared whining, it seems the men are still going to do.
In a few moments, the two poor beauties were bandaged into the same mummy as Egypt and turned into two sticks that could only crawl.
They are struggling to untangle themselves with their sole toe, but it is clear that in the face of such extreme restraint, there is no effect at all.
Then they want to rub each other body to relax the bandage, but unfortunately, the bandage firmly than they think.
Their painful moaning tie, the perpetually motivated to break free from this almost desperate constraint, they can finally escape the day it? Rare domestic double mummy! Struggling to over sell, models face are red
File name: XiY49.mp4
File size: 635 MB
Duration: 00:20:04
Video: MPEG4 Video (H264) 1920×1072 24fps 4314kbps
Audio: AAC 44100Hz stereo 109kbps
---
Download: