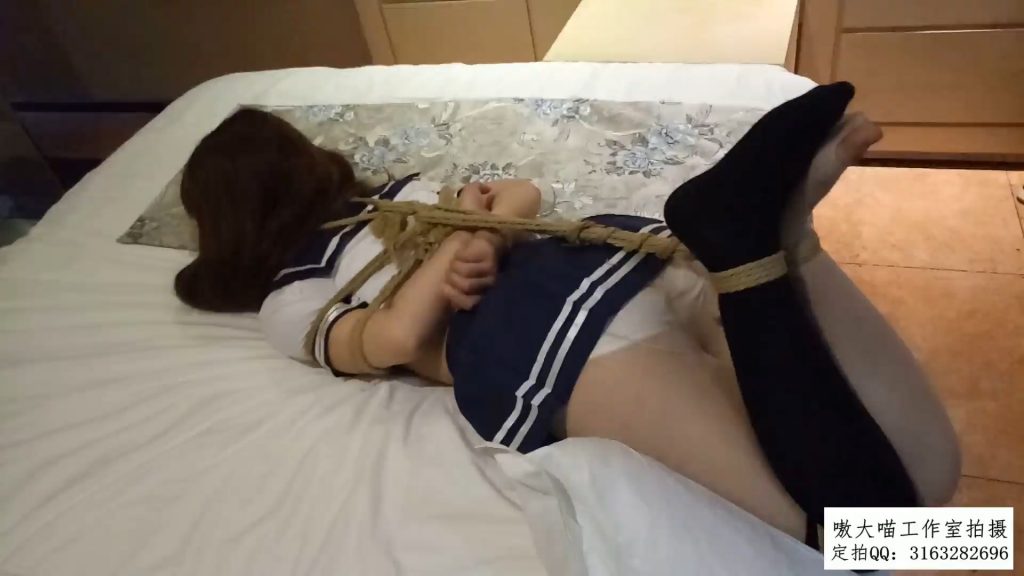 Mo is always late for class, and in order to punish her, the teacher tied her up (hands tied and free style) and took it down to the room.
The teacher asked: "Is it wrong? Is it still late?"
Xiao Mo shouted: "You are corporal punishment, I want to report you!"
The teacher was very angry. In the past, he took off one of the small socks (the other continues to wear) and stuffed it into Momo's mouth. He said, "Further report, let you report, eat your stinky socks. Oops, You just finished physical education today. This sock is stinking.
The teacher tied Mau's legs tightly together and tied them to the chair. He said, "I went to class and I went back to see how you would reflect."
Fixed lens
In the end, the teacher returned from class and asked Xiao Mo how to introspect. Xiao Mo shook his head very reluctantly. The teacher was very angry and took Xiao Mo off the chair (the upper body was tied and the guts did not change), and he was put on the bed and tied up as a Hummer. Say: "Say to your parents, stay with you tonight, be honestly tied up with socks, and let you be before tomorrow morning, just tomorrow you won't be late." Said the teacher left and stayed Little Mo screams in the bed (preferably with tears). Give the camera about 5 minutes and finish.
File name: Meow22.mp4
File size: 758 MB
Duration: 00:49:00
Video: MPEG4 Video (H264) 1920×1080 30fps 2028kbps
Audio: AAC 44100Hz stereo 127kbps
---
Download: