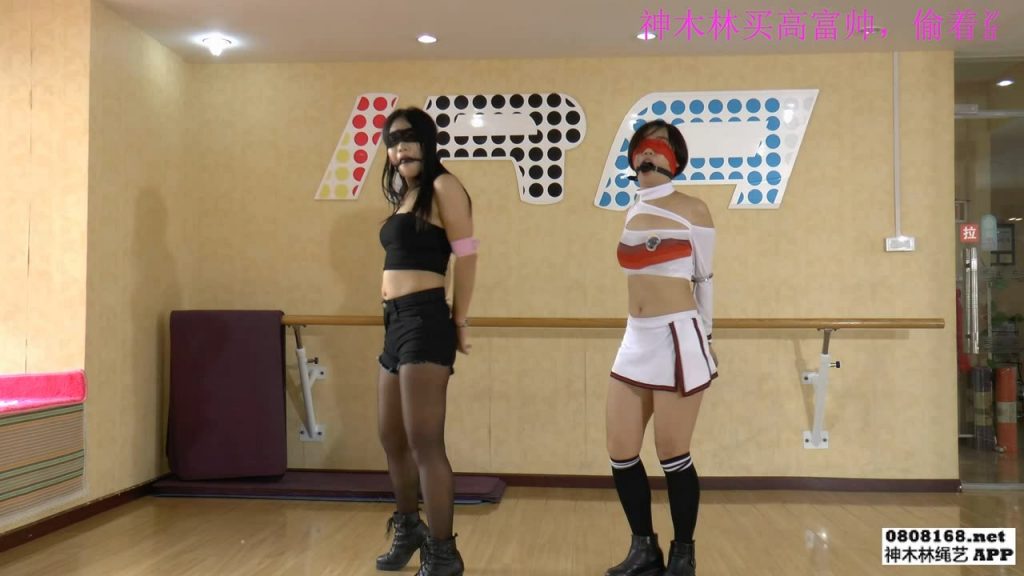 A well-known film and television studio released a message: recruiting a dance model, creating a micro-film, cooperating well, signing a contract,
Long-term cooperation, hope you dance crush come to audition test shot! After reading this announcement, two girls who practiced dance came to the interview.
Since the judges' teachers have not yet arrived, they wait and see their activities.
The committee teacher came and the interview started.
Teacher: Hello everyone, I have watched dance videos of all the models and I feel that both of you have the most feelings and should meet our requirements.
Just let you come to the audition, but we only need a model, so you need to carry out PK, there is a problem?
Xiao Wenman: No problem, I am not wrong.
Liu Yige: I dance ten levels, but I can not complete the action!
Teacher: Well, not much to say, we talk by dance! You first dance one dance of your own.
The music rang, and little Mann danced a Latin dance.
Then Liu Jiege started dancing a jazz dance.
Teacher: You all jump very well. It's hard for me to choose! However, we have some special requirements for dancing! I don't know if you can
Can not meet ah?
Xiao Man Wen: What special requirements? I basically have no problem!
Liu Weige: I'm sure there is no problem. Dancing can not endure hardships and jump well!
Xiao Man Wen: Cut, you look down on me, then I have no problem, up, more than training!
Teacher: Well, I like your professionalism. OK, let me talk about our requirements. We currently want to shoot a short performance art.
The film shows the restrained beauty of dancing. Therefore, you will have binding devices during the dance. You have no problem! The old boy finished, took out a few
Metal handcuffs are placed on the table.
Small Manwen and Liu Yige looked at each other: are they restrained? No problem, I'm willing to try! After that, they each took a pair of handcuffs.
The music rang, and Xiao Mang danced with a pair of Latin dances with his hands folded.
Then Liu Jiege started jazz dance under the same conditions.
Teacher: Well, it seems to be a good fit, it is difficult to choose ah, how can this be done?
Liu Yige: Boss, what are your requirements? I can finish it!
Xiao Man Wen: I can do it if she does.
Teacher: Well, let's continue to add material, increase your difficulty below, and see who is more comfortable!
Xiao Wenwen, Liu Weige: Boss, I have no problem!
The teacher took a small bag and took out a long copy, a forked copy, and a mouth ball: I was a restrained lover, and I liked to watch beautiful women bound and danced.
If you can satisfy my hobbies, then long-term cooperation can be signed to guarantee
income!
Liu Wei Ge and Xiao Man Wen: No problem with the boss, we listen to you!
Afterwards, the teacher began to give Xiao Manwen an ankle and took a black ball. Liu Yige used a long hand to lean against the big arm and became a European style.
Son, then also bring the ball.
Teacher: Well, the equipment is well dressed. You try to test it again. This time you do not jump apart. You dance! Who jumped even more
Rhythm, better look, who is this contract!
Xiao Wenwen and Liu Yige nodded because they could not speak.
The teacher put music "as good as dancing" and the two models began to dance.
Teacher: You all jumped well. I couldn't choose. Well, I decided to hire both.
OK, we can set the shooting time right away!
Little Man Wen and Liu Yi Ge kept nodding, then the two men began to jump jazz and cooperate with each other.
Interacting at times, but under the constraints of the metal, it appears strange and lacks understanding.
Teacher: You still need to practice a lot! Dancing with blindfolds can better practice your coordination. (The teacher blindfolded the eyes of 2 females
eye. ) Well, you guys practice here. I'm going to prepare the contract. I hope we will be happy to cooperate in the future! Xiao Wenwen and Liu Jiege continue to dance and begin
Exercise.
File name: MeiShu36.mp4
File size: 1,15 GB
Duration: 00:40:09
Video: MPEG4 Video 1280×720 29.97fps 3996kbps
Audio: AAC 48000Hz stereo 127kbps
---
Download: