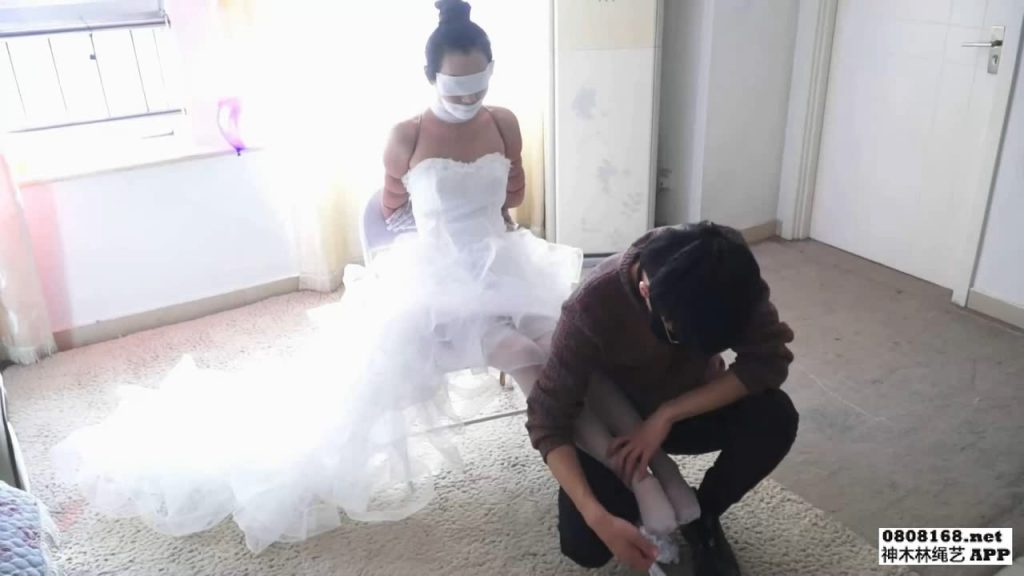 Seven sisters are getting married. She is trying on a wedding dress in the house.
When she was feeling happy, a man appeared behind her.
The man fainted seven sisters. Tied her up.
The masked men let go of the wedding march and forced them to walk with the seven sisters.
At last, the man unbuttoned the white stockings on the mouth of the seven sisters and had to drink with her. After the drink, he put seven sisters again
The mouth was closed.
The man is dissatisfied with the dissatisfaction of Sister-in-law, and he must punish her. Start scratching her stockings feet.
Ohh Ohh ohh. . . . . .
File name: XiY93.mp4
File size: 741 MB
Duration: 00:25:05
Video: MPEG4 Video 1280×720 29.97fps 3999kbps
Audio: AAC 48000Hz stereo 127kbps
---
Download: