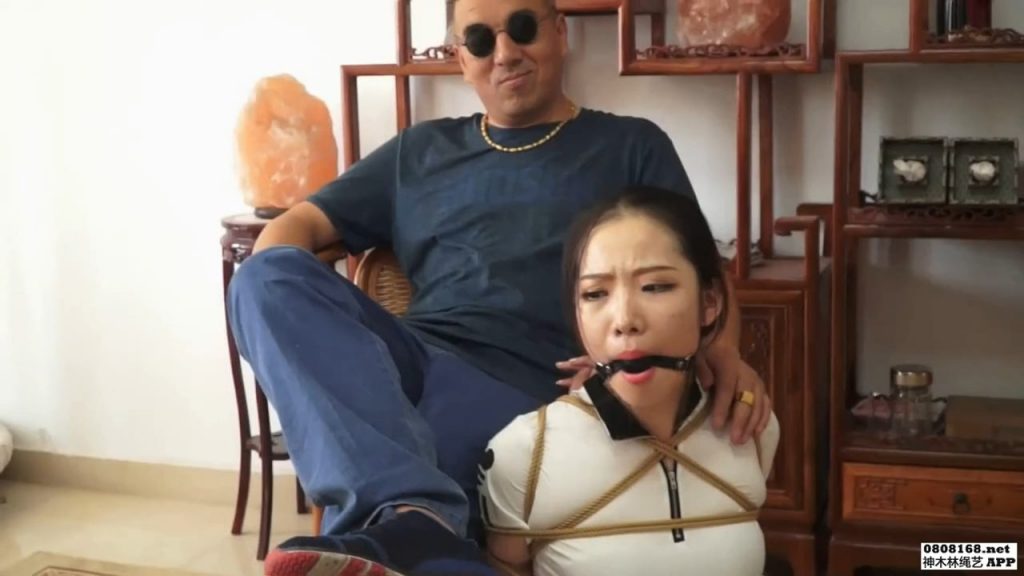 Ma 3: This is your time, please say hello!
Two women: Hey. . . . . .
The two women hugged each other like hello.
Ma 3: Missy, let's go. After we say hello, we must do business.
Li Yuxi's poor eyes looked at Ma San. And murmured with ambiguous voices, Ma San said, do not ask me, waiting for your rich father to pay
The ransom naturally let you go back. Now that you say you are useless, you are the meat on our board, hahaha.
Ma San sat in a cane chair inside the house, pulled out the phone and dialed a number. He held the phone in one hand and kept touching it to be fixed by a metal appliance.
Good Li Yu's head. The phone is open,: Hello, Li? Who am I? Oh, you don't know me, but I know you, you're a big philanthropist.
Don't hang up and hang up. Since I'm calling you, there's definitely something. If you hang up the phone, you won't see your baby girl. Hahaha. Saying,
Touching Li Yuxi's face with his hand, he said, I now let you listen to your daughter's voice. Masan slowly tore off the tape and smashed the ball.
Dad, save me, ah, hey, the mouth ball is stuffed into Li Yu's mouth again. Ma Sanhe laughs and says to the phone: How does Li, listen?
Whose voice is it? Hahaha, Ma San immediately changed his face and said slyly: Tell you that you want your girl to live and prepare 500,000. Don't call the police,
I will contact you again. Finished the phone.
Ma San grabbed the iron chain that grabbed Li Yuxi's collar and forced her to lift her head. She looked at her with a look of fear and said, rest assured, I will not kill you, don't
Afraid, there is no problem with your family giving money. You must be obedient, and you must not hear it. Li Yuxi hurriedly nodded in fear.
Ma San's sinister smile: Listen carefully, come and squat two laps, he said, grabbing the handkerchief that Li Yuzhao had scratched behind him, clutching her arm and letting her on the carpet
Take the trip forward.
When the door opened, old gold from the smoke came back. A look at Ma San was playing Li Yuxi. He laughed and said, "You haven't asked her to ask for money. You started playing. You don't.
There is no money to play if it's broken, but hemp 3: Rest assured, if the big living people play a few times, it doesn't get in the way, and quickly give me smoke, let this rich second generation also give us fun,
Ma San said.
The two smoked cigarettes and changed Li Yuyu's handcuffs to the front and squatted on the ground. Ma San sat in a rattan chair and smoked. His legs rested on Li Yu's back.
Cozy enjoyment. I have already called her dad for money, he said, smoking three sides and old gold. Lao Jin turns and asks: How fast is it? Ma San
A slap, 50, Lao Jin asked: Do not you say his dad is money, how to love from the 50, not an integer. Ma San said: old gold,
Rest assured, 500,000 will just buy her gimmick. No matter how safe it is, if you want to let her go home, will it not be enough for 500,000? Hahaha.
Li Yuxi, who was lying on the ground, reacted with a bit of a fierce reaction. Lao Jin kicked her butt and said, honestly. Lao Jin then asked Ma San: What
When you give money, how do you give it? Ma San said: I collected a number of foreign ID cards early, and I had a lot of bank cards. He let him hit the cards. He was right.
This money will not care, it should not alarm. As long as we don't hurt his baby girl, hahaha. Do not harm his daughter, nor can I say no
Let's bundle it.
At this time, Ma Sanhe put his foot down, squatted down and lifted Li Yu's chin with his hand and raised her head: What kind of chick would I use to hurt your body?
I just want to bind you with a rope. The camera turned to Li Yuxi's face again and nodded vigorously. "Hum."
Ma 3 stood up. And old gold said. Lao Jin, come, let's bundle up her, then go out and call her father to ask for money. Talking out
The lens goes back with a rope.
The two unleashed the metal on Li Yu's body and tied him tightly with a complicated pattern of ropes.
After the end, Li Yuxi was slouched and the two went out.
On the street, a corner of a bank, Lao Jin and Ma San are calling again. "Lee boss, I will send you an account now, remember not to report it.
Police, we only seek financial help. I must receive it before 10 o'clock. Otherwise we will not contact again. Goodbye. "Finished old gold raised his hand and looked at the table and said:
It is only 7 o'clock. We will go back first. Ma San said, "Go and play with the chick," Lao Jin said with a smile: Don't play, let's get the money and talk about it. Say
After the two left.
After 2 hours.
In the Laojin Clubhouse, Masan's phone rang. He only listened to Ma San and said: Now is it? Rest assured that I can check it out, as long as the money is released immediately. Said to hang
phone. Pained Li Yuxi's head and said, Chick, or you are worth it, haha. Lao Jin, I'll check it out. Talk to the door. . . . . .
Outside the bank teller machine, Ma San brought a mask and walked into a self-service teller. He pulled out the bank card and inserted it into the room. His face suddenly showed an unusually happy expression.
Then withdraw the bank card.
Ma San stepped out of the self-service cash machine and walked excitedly toward the clubhouse. . . . . .
Inside the house, Lao Jin is resting. Li Yuxi is tied to one side. Ma San opened the door and came in. When the money arrived, the money arrived. We made a fortune. Old gold is also very obvious
Excited. On the ground, Li Yuxi heard the news and yelled in the blocked mouth, seemingly to release her.
Lao Jin pushed Li Yuyin's head and said: "Why don't you want to go before I can play enough?"
The two consulted for a while and thought that 500,000 was still not addictive, and they also thought of a loss move.
The two asked for a local tyrant. Checked him out of cash. Then take the local tyrants to see the goods.
Tyrant: Yes, yes.
After looking at the goods, the local tyrants nodded with satisfaction.
The hostages will soon be released. God knows what the two kidnappers will do.
File name: XiY94.mp4
File size: 357 MB
Duration: 00:22:57
Video: MPEG4 Video (H264) 1280×720 23.976fps 1979kbps
Audio: AAC 48000Hz stereo 192kbps
---
Download: