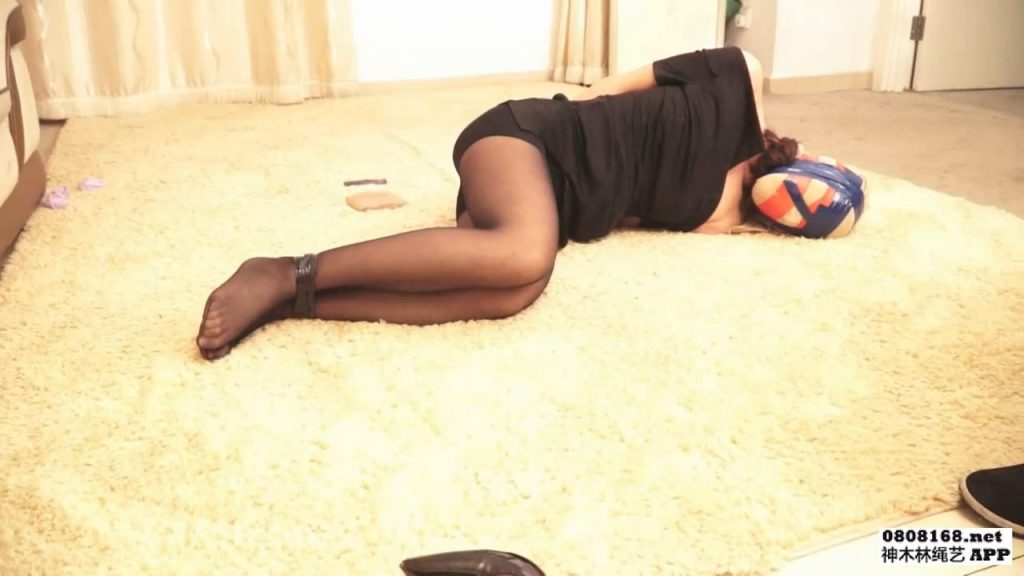 Li Qiang shut the door and was afraid to be seen outside by Zhang Qing. He quickly tied his girlfriend Xu Mengsong.
Due to the tightness of the tying, Li Qiang did not open Xu Meng until a long time. The tape on the glossy face took a long time. Finally, several stockings were pulled out of her mouth.
Do not know whether it was washed or not washed.
Xu Menggang was relieved to see anyone wearing stockings in front of her head and was shocked!
Li Qiang (turned down stockings): I am not afraid.
Xu Meng: It's you, how could you…
Li Qiang: At first glance, how can you be tied here?
Xu Meng: Oh, it's very troublesome. I almost got killed by her.
The two people sat in the house and whispered to each other about these days.
Things are still related to the fact that Li Qiang was fired a few days ago.
When working at the work, Xu Meng found that there were problems with the recent large-scale transfer, and all of them were made by Zhang Qing himself. So he asked Zhang Qing.
Zhang Qing vaguely did not directly answer, said to go off work please Xu Meng to eat at home by the way in detail.
Xu Meng naively went to Zhang Qing's home after work. Originally, Xu Meng did not drink much. However, Zhang Meng had been drinking with her and she was drunk. wake up
Later, they found themselves tied tightly by Zhang Qing.
And Zhang Qing is also very embarrassed. The next day he went to the company to find the boss to report that Xu Meng and the driver Li Qiang corrupted the company's money and now Xu Meng ran away. and so
The company fired Li Qiang and reported the case.
Afterwards, the two men also discussed a plan to "reverse and defeat".
First of all, Xu Meng has Zhang Qing's evidence of doing his account, and as long as he takes it out, he is not afraid of the public security organ's tracing. Colleague Xu Meng also knows which account Zhang Qing's money goes to.
Because the account was opened as a former employee who left the company, it is not necessary to go to the counter to use mobile banking. The two men first checked the money
No, finally came up. Then press this directly on Zhang Qing's head. The last key is that Zhang Qing can no longer appear, so that she will be charged with absconding
Established.
But you can't always kill her, but at least let her disappear for a while, and when the charges are established, it is impossible to reverse the case.
Li Qiang said that I have a way. People I know have come to the sea. Let him handle it.
Xu Meng: Well, but she tortured me so miserably, I can't easily let go of her, I have to let her taste the taste of the head and mouth is wrapped.
So the two went out together.
Seeing the two people appear in front of him, Zhang Qing knew he was going to be unlucky.
Sure enough, Xu Meng stuffed the stockings that had been stuffed in her mouth into Zhang Qing's mouth and wrapped Zhang Qing's head and mouth in the same tape.
Zhang Qing: Hey. . . . . .
Later in the night, Li Qiang and Xu Meng put Zhang Qing into the carton. Then the cardboard box was shipped to the dock. Li Qiang gave some friends to the sea to let them put this place.
Reason, as to how to deal with it, no matter, because it is not in the future.
File name: XiY107.mp4
File size: 489 MB
Duration: 00:31:07
Video: MPEG4 Video (H264) 1280×720 23.976fps 2002kbps
Audio: AAC 48000Hz stereo 192kbps
---
Download: