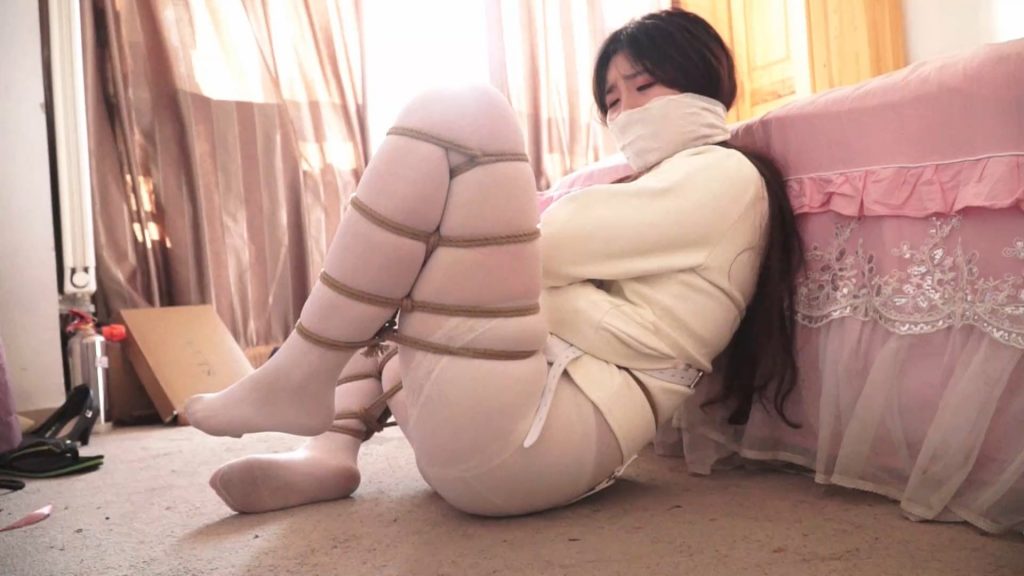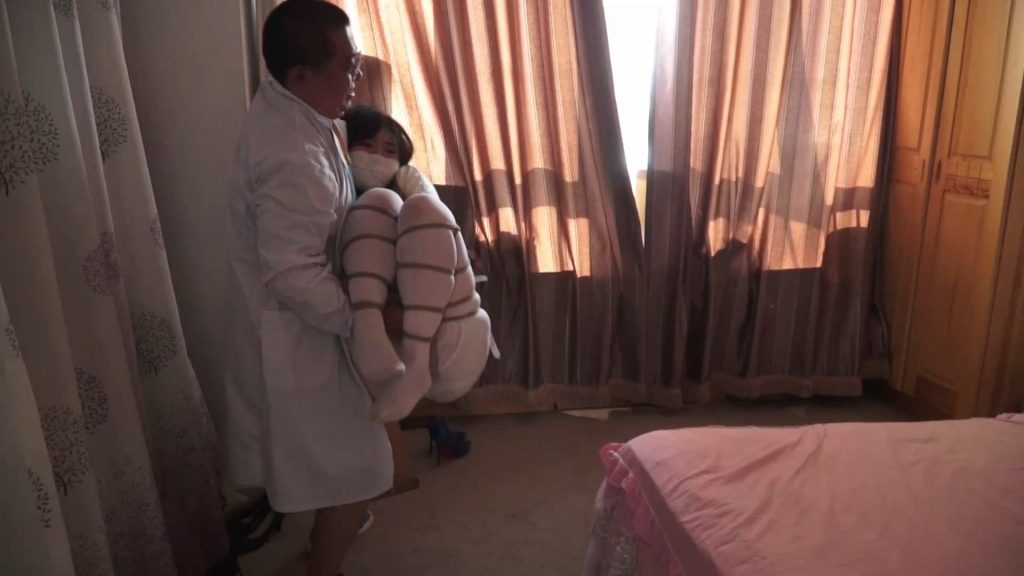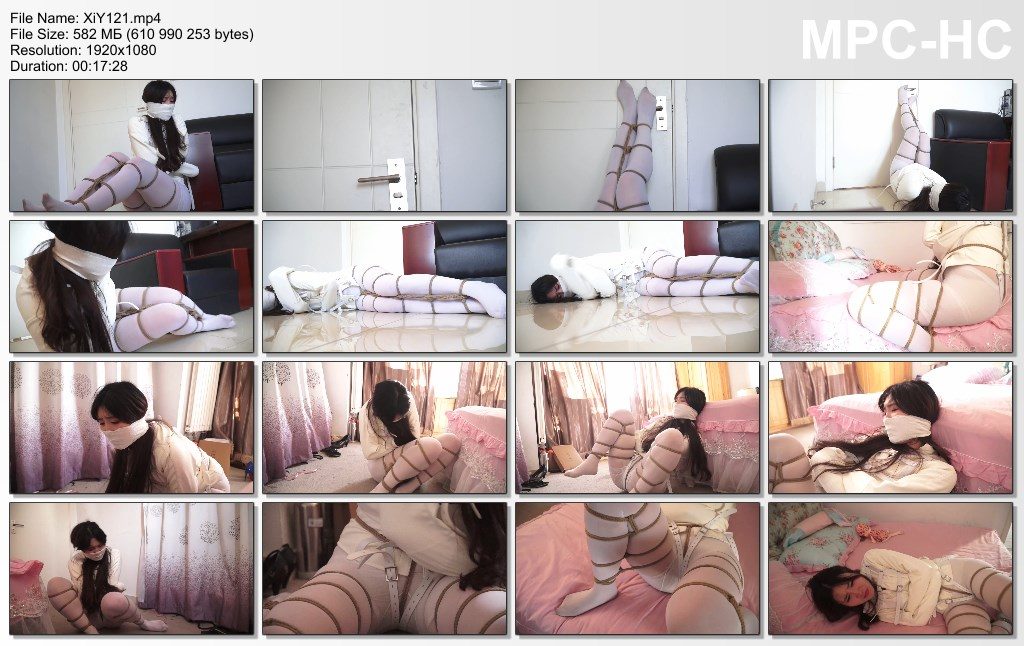 "I used to talk about the restraint clothes that the beautiful women were forced to change by the doctor, and they were fed with the medicine that could not be talked about in the clinic.
Although it has been tied into a meat segment, the beauty obviously refuses to give up, because the restrained clothes can not be used, so the beauty wants to open the door handle with white silk, but unfortunately, the door is locked, the beauty can not be opened.
The beauty struggled again and wanted to take the handle out of her back, but she was stuck in the head and could not get it. The poor beauty is completely unable to break free.
The beauty that was held by the doctor for a month has been put on the bed, and her white silk legs are folded and bundled together. Now she is completely like a white scorpion and cannot move freely.
The beauty suddenly looked eager to get out of bed, but the folded legs couldn't get out of bed at all, so in the end it was a poor fall.
The struggle of the hysterical beauty of the beautiful woman seems to happen.
Suddenly, the beauty stopped. The inner monologue of the beauty "Oh, damn, I can't stop it, I can't stand it."
Struggling for a while, the beautiful woman yelled, it turned out that the beautiful woman went to the toilet and could not help but incontinence, the carpet was wet and a big chunk. The beauty face is shy red.
The desperate beauty is struggling again, but the ropes and restraints are like the ones that grow on the body, and they can't be solved.
At this time, the doctor opened the door and brought me in (the first perspective), and took me into the beautiful bedroom.
The doctor saw the beautiful woman get out of bed and hugged her to the bed.
The doctor said, "Why don't you cooperate with the treatment at all? You are lying down, you are not allowed to get out of bed before you are sick."
I looked at the crotch of the incontinence and said, "She is the patient you said? The illness is really serious, and it is incontinent."
I untied the beautiful girl, and the beauty was still yelling because of the previous drug.
I said, "It's pitiful, I can't say anything, it's so beautiful."
The doctor said, "So give her a separate treatment, she is not willing to match, always want to escape, well, do not bother her, let's go to other rooms."
The doctor again sealed her mouth and led me to leave slowly.
The beautiful hysterical yelling.
Beauty inside monologue "Wait! Don't go, I am not sick, I kidnapped her! Please beg you to save me"
Finally, the beauty kept asking for help, but the door was desperate to close."
File name: XiY121.mp4
File size: 582 MB
Duration: 00:17:28
Video: MPEG4 Video (H264) 1920×1080 25fps 4402kbps
Audio: AAC 44100Hz stereo 256kbps
---
Download: