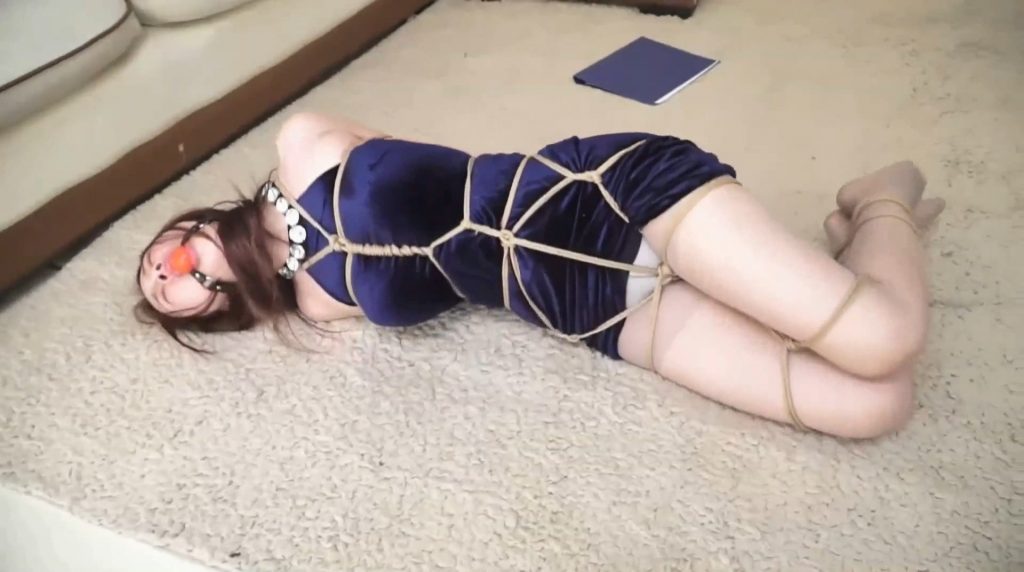 The beauty killer used a commission to assassinate a criminal. I didn't expect the criminal to have a special ability to exchange his paintings with reality. The criminal painted a picture of a beautiful woman being tied up, so the beauty was forcibly exchanged with the person in the painting. In the bundled look, the beauty can't break free with ordinary struggles, so the beauty thinks it should be a problem of painting, but she just touched the book with her hand, and her hands were wrapped in black stockings into a sphere. She scared and quickly kicked the book away. She didn't expect the kicker's foot to be wrapped in stockings. She didn't dare to touch the book again.
Li Wen's inner monologue "Where is the body contacted? Is it damn, no wonder he doesn't take the book away? This is a trap. This book can only be used by himself. Other people will be punished if touched."
Li Wei did not expect that the restraint was increased, and the feet and hands were wrapped. The possibility of using the fingers to untie was almost gone.
Li Wen struggled for a while, but it was useless. At this time, she found a mobile phone on the sofa. She squirmed on the sofa, but her fingers were wrapped in stockings, and she could not use the mobile phone.
Li Wen's inner monologue "I regret it. If you don't touch the book and you come directly to the mobile phone, you can ask for help. It's really abhorrent. Actually, the trap of the bad guy is in use. This finger and toe can't be used. My untie ability. I can't use it completely, how can it be like this, do I really want to be his female slave? I don't want it! Absolutely not!
It seems that it is almost impossible to untie the bond. Li Wei can only squirm and move to the door, no matter how to escape first.
But this time the man came back and caught up with Li Wei who wanted to escape. The criminal came in and touched Li's hands and feet wrapped in stockings.
The criminal "You fool is really going to touch the book. Punished, it seems that you are not honest."
The Li Biao, who was tied up in the whole body, was like a meat piece. He was forced to be forcibly taken away by the criminals. It seems that men will not light her. .
File name: XiY158.mp4
File size: 705 MB
Duration: 00:23:51
Video: MPEG4 Video (H264) 1920×1072 24fps 4019kbps
Audio: AAC 44100Hz stereo 114kbps
---
Download: