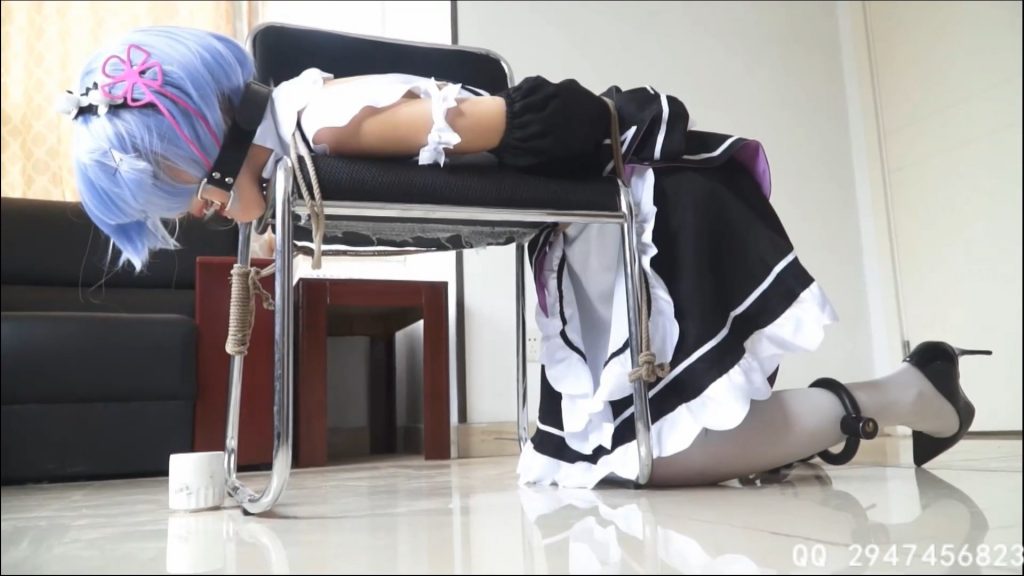 "When I was browsing a shy page, I always hated some small ads that blocked my view. How do you say that these unsightly things are so upset…
啪嗒——
After I did not hesitate to place a fork, the small ad also popped up another page! I am most annoyed with the small means of the advertisers, the forks are not set a little bit, let me read the wrong.
Ok? what is this……
"Your exclusive maid is at your service"
Maid? Only a dollar! Although this advertisement is a lie, it is really able to grasp the heart of the dead house at once, haha~
啪嗒——
Oops, I went, and the ghosts made the difference go in…. My IQ has dropped to this level…
咚咚咚——
Ok? Who knocked on the door, hehe! No, no, even if it's true, it won't be so fast! On call?
"come in."
At the moment of opening the door, I pretended to calmly cover up the inner turmoil.
Ouch! Really a maid! Rim! Rim! Can you understand the thoughts of the dead house again? ! ? !
"Master, I am your exclusive maid, I will provide you with all the services you have within two hours of your order."
Post… intimate! Is there any special service? Haha…
Calm and calm, saliva can not flow out.
"You can also choose the value-added service you like on the ordering page."
Value added? Let me see…
Look at…
puff! my God! Can you still understand the dead house a little bit? ! ? ! Swimwear, squats, mouthballs, collars… you are sure this is a maid service! Wait… It seems like this is really a kind of maid service. Oh…oh…
"Master… you buy so many value-added services at once, big husband?…"
Looking at her holding the "value-added props" that were immediately sent to the door, she walked in, looking worried. I am not happy in my heart. See how the host will let you serve~嘿嘿…
I heard that the Japanese maids are all serving the service. Is this really the case? Then let me see how much you can do in the state of squatting.
I pulled a chair and fixed her on the chair with a rope after wearing my handcuffs on my "exclusive maid." Of course, it is impossible for her to sit, and I have to satisfy the property that I have shaken for years.
"Well~… um~"
Rim squatted on the floor, and the rope fixed her firmly into a chair. The mouth of this opening is really an interesting thing~ I look at the appearance of Ram's mouth water, I am fascinated by everyone~
Although she can loosen her bundle if she can fill the cup with her own saliva. However, I am the master. Naturally, I said that, oh, I can't see how long it's going to stop the sputum, and it's really awkward.
"Well~…cough…Master, my time is coming, please let me go."
Although some are distressed by cute girls, how can I let you go back! Just kidding, satisfying my desire to be an otaku as a maid~~~ Hahaha~~~~~
"Master… What are you, how do you still have so many props, and then go on like this…"
Sure enough, I said something inexplicable…I would care about her, oh no! For the dream of my dead house, spend so many tens of dollars!
Is it… Does she actually think that I am a poor dead house? Oops! The owner who is worried about the economic ability of the maid is really shameful! Seeing that I don't punish you, you still worry about how to beg for yourself!
Hey, imprison the maid, put the play… I still have a lot of things I haven't played yet! Hey~ These two are very interesting, the maid can't take the ball off himself~ there are swimwear! swimsuit! Buy and buy! ! !
嘿嘿~The maid who is wearing a swimsuit service, I am excited to think about it~~~ Then I have any interesting "value-added services". Anyway, it's cheap, it's a good idea, I'll use it again on her…
On the website, I am paying…"
File name: XiY186.mp4
File size: 681 MB
Duration: 00:31:02
Video: MPEG4 Video (H264) 1920×1080 25fps 2933kbps
Audio: AAC 48000Hz stereo 129kbps
---
Download: