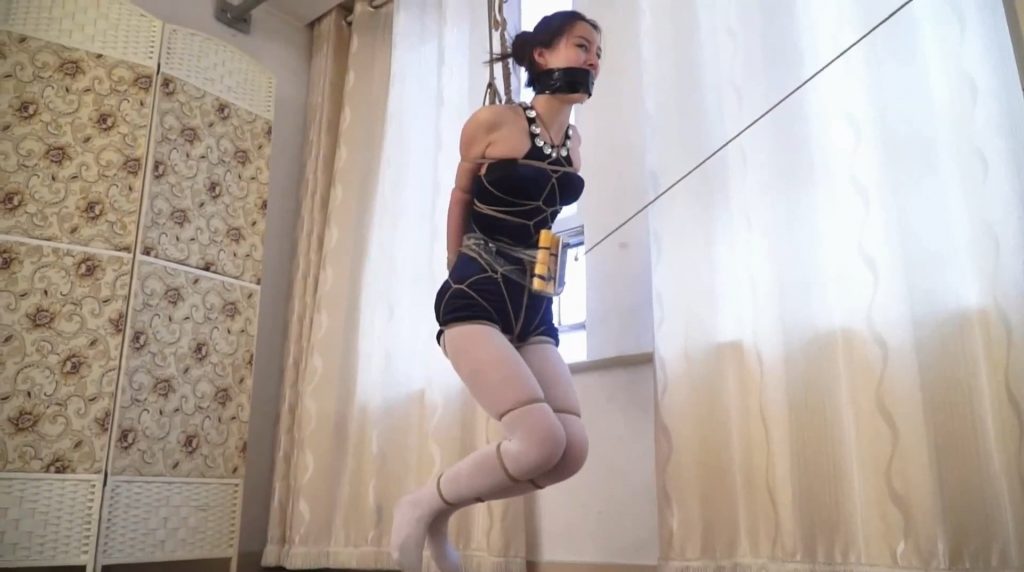 Last time I said that the policewoman called the white silk toe to call the police, but it was discovered by the criminals.
The criminal said, "It's all tied up and can be called for help. It's a policewoman, but it's already late."
The criminal took a bomb remote control and smirked, "But since you are so naughty, I have to prepare a gift for our female policeman before I leave. You must be welcome."
The gangster forcibly hoisted the policewoman and placed a lead on her bomb directly linked to the handle of the gate.
The criminal said, "Listen well. This rope is connected to the lead of the bomb. You can stand firm. If the rope is too tight, the lead will be broken. The bomb will explode. Also, wait for your own call to save. If your person opens the door, it will also cause a bomb. Haha, who will ask you for help? You have killed yourself."
After talking the criminals, they slipped away.
The policewoman wants to take the lead on the door first, but unfortunately she is linked to the top of the room. The cute white silk legs are hard to use, but they are not enough.
The policewoman's inner monologue "This rope is so slick that my tongue is sore, the rope is not struggling, and it is impossible to untie the fingers when it is wrapped. What should I do next? The bomb is fired, but if the police come to save me, It will detonate, no, this is simply a dead end, it's too odious, this criminal has not left any flaws, hehe. I don't want to die.
The policewoman thought of using the weight to stretch the rope, so she lifted the legs of the stockings, but the rope was too strong, she did not have any effect except shaking in the air.
At this moment, the policewoman heard the footsteps, and she immediately became nervous. If the person who saved her did not find the organ, she would die. She immediately screamed.
The doorknob was slowly opened, and the policewoman was struggling with hysterics. The thing she was most afraid of was still going to happen. She was sweating.
I saw that the door was getting bigger and bigger, and the policewoman was afraid of the people outside the door, but she could not stop it. She only heard the explosion of "Boom!!!". . . .
20-21
At this time, suddenly the policewoman woke up, it turned out to be a dream again, scared her sweating! !
The policewoman suddenly thought of something, feeling that she brought the watch, and the time of the watch made her start to fear.
It turned out that it was still the time, wouldn't it be necessary to cycle through its own binding experience? Think of the policewoman is a cold sweat
File name: XiY187.mp4
File size: 656 MB
Duration: 00:22:06
Video: MPEG4 Video (H264) 1920×1072 24fps 4036kbps
Audio: AAC 44100Hz stereo 115kbps
---
Download: