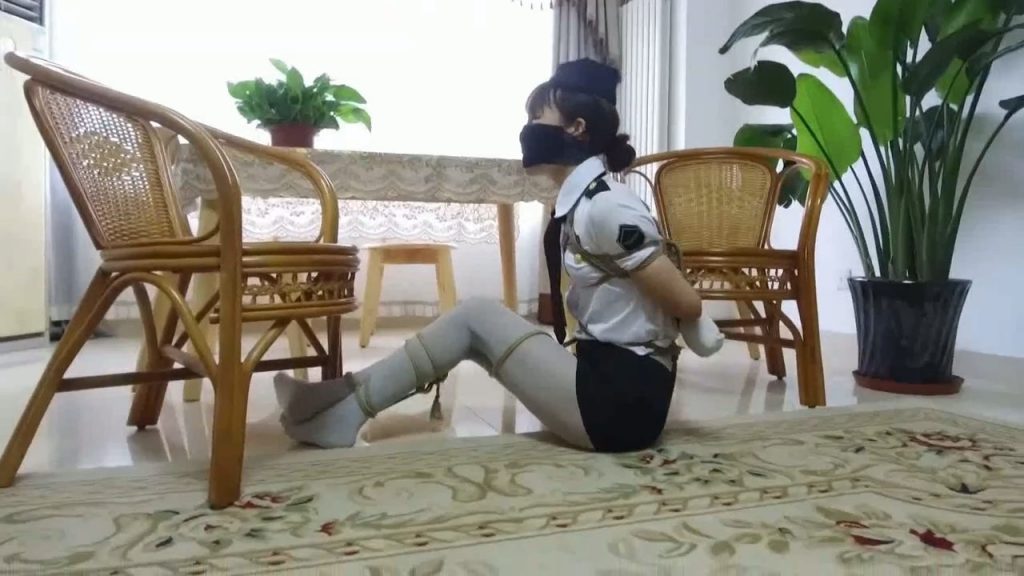 The gangster male is wearing a mask sitting on the sofa and holding a gun in his hand.
The desperate gangster kidnapped the colleague's colleague and asked him to hand over the drugs confiscated by the police in 30 minutes.
The phone rang, the gangster received the call, his face was even more ugly, and the voice was silent.
The beautiful policewoman was tied up by him into a meat dumpling.
Going to the woman's side, taking out a pistol from her arms and holding the head of the woman.
The gangster said wickedly, "Chick, you don't blame me for being unjust, I just want to return my goods, your companion can't satisfy me, sorry I have to kill you."
The beautiful policewoman was tied up by him into a meat dumpling.
The woman owner heard that she was going to be ruined, eagerly writhing and struggling, screaming in her mouth, here the facial expressions and the struggle of the body and the legs, she made every effort to break free from the gangsters and squirmed to the gate, but The door cannot be opened.
The gangster dragged her back, and the gangster was angry at her escape, screaming at her while licking her body.
Said to give her a relaxed way to die. He taped the nose and mouth of the woman's seal, and then put a mask on the beauty.
The gangster said, "If you have to support him when he comes over, you will be saved. But the difficulty is a bit big, haha." The gangster left.
The beautiful woman watched the man go, and quickly tried to break free, but she underestimated the gangster's embarrassment. The rope on her body was not only firm, but her hand was also covered with thick socks, and the socks were sealed by tape, so she could not solve it. Binding.
Even worse, the gangster still tied her gray feet and she could not stand up.
The beautiful woman struggled and tried to rub the open hood, but she failed. She tried to rub the sofa with the table legs and failed. Finally, she shouted desperately at the window.
The beautiful woman did not have the strength to lean on the edge of the sofa.
The inner monologue of the beauty "is getting more and more breathless. Is it really that I am going to die here, help, anyone can do it, come and save me, I will not do it…"
File name: XiY229.mp4
File size: 351 MB
Duration: 00:20:31
Video: MPEG4 Video (H264) 1280×720 24fps 2327kbps
Audio: AAC 44100Hz stereo 64kbps
---
Download: