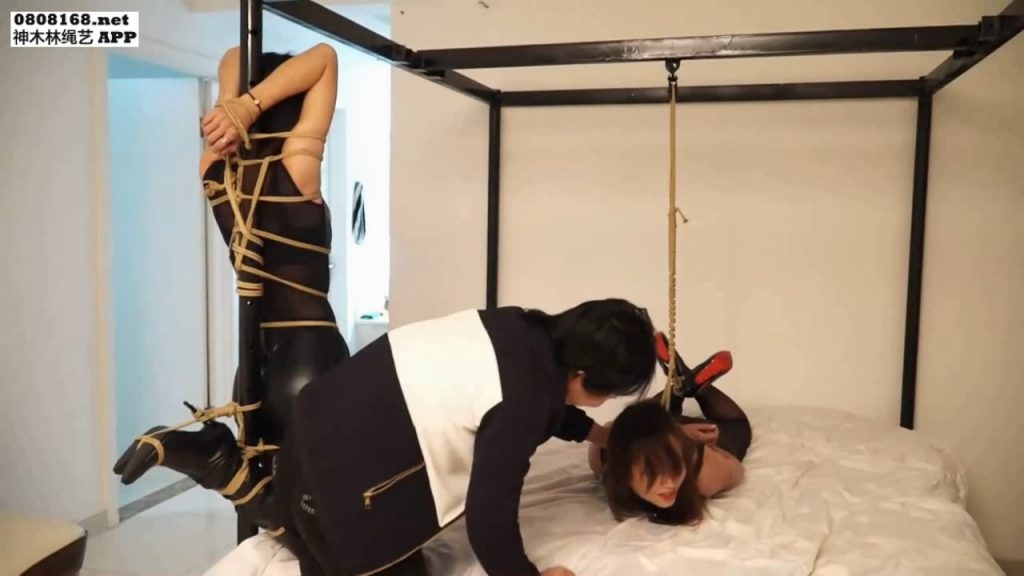 Bald head: Honest point!
Yu Lan: Hey. . .
Li Hong was scared.
Wang Xin: How about it, now I know what we are doing!
Bald: Now there are two meat goods, let's work!
Li Hong: How can you do such an evil business?
"You are kidnapping women, this is a crime! I… I didn't see anything, let me go… I… I…" Li Hong
Scared and incoherent, I still want to open the hand of Lao Zhang, but Lao Zhang's hand is stronger than the handcuffs, and she can't get rid of her wrist.
Xiaoxin still smiled and said: "Why, it's not so sensible to spend the long time with us, the gift that is given to you today is to turn you into a meat.
I made a human meat toy and became a commodity in my store. Do you still want to run? "
"Are you crazy? This is impossible! Help, save your life!" Li Hong shouted.
"Stupid woman, my warehouse has good sound insulation. Do you think you can hear it outside? Don't quarrel again, otherwise we will be welcome!
I am getting impatient.
"You, let me go!" Li Hong saw Lao Zhang's fierce appearance and pleaded.
"Do not special nonsense, spent so much money for us, not stunned! Look for it!" Zhang Zhang showed a disgusting expression.
"I pay back, I still have your money, you let me go!" Li Hong pleaded, trying to break free, but his other hand was also caught by Xiaoxin.
The two men struggled and struggled with helplessness.
"There is so much nonsense, first take off the clothes, or we will move the knife!" Xiaoxin still smiled and talked, but the tone of the yin measurement made Li Hong's bones stunned.
Li Hong did not dare to speak any more, just whispered.
Li Hong kept sobbing, and when she broke free, she only licked her chest, did not speak, and did not change clothes. Xiaoxin looked at the woman crying and not threatening,
I changed my breath and said slowly: "One day couples are 100 days old, I am not willing to sell you, but the customer is coming, there must always be merchandise display, this Yulan family
After paying the deposit, I am sure I have to be sold. You are not sure. Otherwise, you will make us packaged into goods, if the customer is interested in you, I
Don't take your shots, you should be our model, let customers give us a look and feel, let customers see how good our products are. Don't stop
Obedient, my patience is limited, this is the bottom line, so you can see our business, and you will work with us in the future, anyway.
Profitable! "Do you believe?"
Xiaoxin's speech was serious, and Li Hong's fear could not be separated from true and false. When he saw that he was difficult to escape in the hands of the two, he thought that as long as he was not sold by traffickers,
There is also the opportunity for freedom, and it's a big deal to put on sexy swimsuits and stockings. Li Hong turned to look at Lao Zhang, Xiao Xin also secretly gave Lao Zhang a wink, old
Zhang also nodded with the location: "In fact, being a trafficker, I am a very difficult man. Many women are wary of me. If you can help me, 哄
Deceive women, your pretty women are more likely to be trusted. Look at your performance now, if you still don't cooperate, don't blame me for being upset, one last disobedient,
Xiaoxin was not willing to start, I was strangled with silk stockings and shipped to the mountains to be buried. Until now, the police have not found the body! "
Li Hong was so scared that he nodded. "I… I listen to you, don't… don't hurt me. I will listen to you later, let me do."
What do I do! "
After listening to Li Hong's answer, Xiaoxin was very happy: "Since it's settled, take the time and put your clothes on."
On the other hand, Yu Lan tried to twist the door with the hand tied in the back, and saw the bald head toward himself, scared and shouted.
Bald: See where you are going!
Li Hong took advantage of this opportunity and violently kicked Wang Xin and turned and ran.
Unfortunately, the bald head vacated the hand from Yulan and chased it up.
And Wang Xin joined forces to subdue Li Hong.
Angry bald head, stunned Li Hong.
Wang Xin: Oops, I didn't tie her leg just now.
Bald: Where to run.
Bald head: This time, the leg is tied to the super strong, absolutely can not run.
Wang Xin: It's her, so she can't kick people anymore. The mouth is also given, so as not to scream.
Bald: Ok.
Wang Xin: Not bad!
Bald: The boss asked me to go (he is going to kidnap Jiang Xue in the first episode at the moment)
Wang Xin: Ok, you are busy with you.
Wang Xin began to play two beautiful women.
Yu Lan was very angry and began to swear.
Wang Xin: Give me a mouthful.
Yu Lan: Hey. . .
When Wang Xin sang beautiful women. Others have taken Jiang Xue to the door.
(The story of the first episode has been connected here)
File name: XiY259.mp4
File size: 736 MB
Duration: 00:25:00
Video: MPEG4 Video 1280×720 29.97fps 3981kbps
Audio: AAC 48000Hz stereo 127kbps
---
Download: