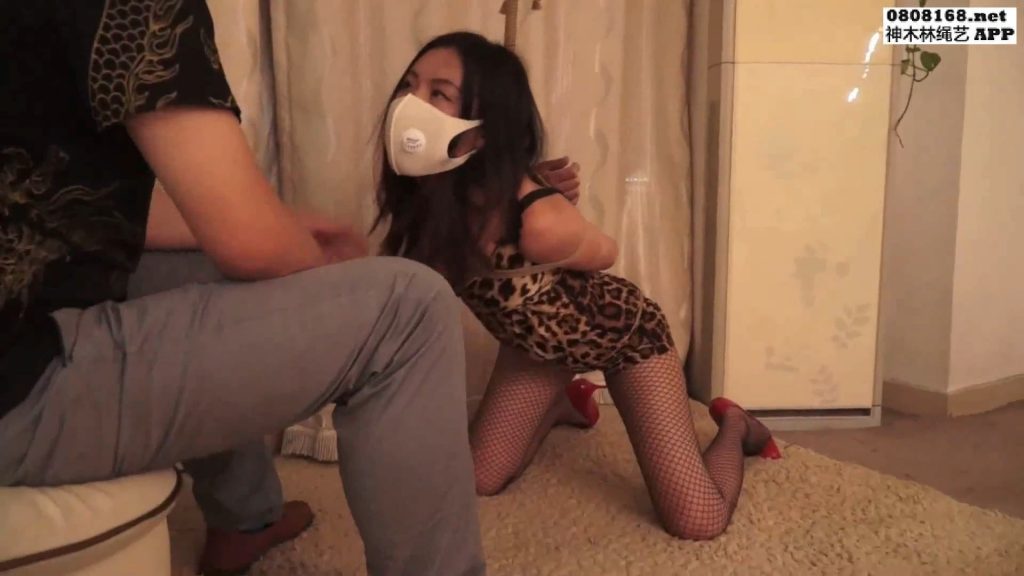 "My name is Xu Xue, an ordinary girl from a city in northern China. One day, my father and mother had a big fight, the next day.
I came home from school in the afternoon. When I opened the door, I was shocked by the scene in front of me. Dad put his mother on the ground, the two are working with the rope
Bundled with my mother, and the mother at this time can only struggle with the stunned me while struggling, but only a squeaky voice.
Because at this time, I saw a bunch of socks and the like in my mother's mouth.
When Dad tied his mother to strength, he saw me standing at the door.
At this time, the mother can only look at me desperately, and then squirming.
Dad told me that my mother had a neuropathy and would kill him with a knife. There was no way to tie her mother. The aunt outside was a hospital. Innocent me
Letter.
The next day, Dad took the mother away and said that it was sent to cure the disease. Since then I have never seen my mother.
Then, long after, a woman moved to the house to live, and Dad said that she is my mother. And there's another one with her.
A sister who is only one year younger than me, my father said that she is Xu Jing.
My stepmother is Li Juan. She didn't abuse me like a TV show, but it was very casual to me. And I'm like a boarding since then
In the children of other people, everything must be trembled, and all things must let the younger sister Xu Jing, because I am a sister.
Time passed quickly. In the twinkling of an eye, I have graduated from college. The whole university is basically making money by myself. I take part-time job.
Workers, summer vacations, find local internships, and then earned money to pay tuition, have to buy clothes for my sister, buy good food, because this is what Dad said, want me to love
younger sister.
After I went to work, I gradually got my own opinion. I started to have my own normal thinking. I started thinking about my mother's business.
But it didn't take long for me to be interrupted by the pressure of work. Because I have to work hard to earn money to support myself. To get rid of this so called
The family, I deliberately chose to leave the city of life and went to a neighboring city to work hard.
There, I found a job and worked hard to maintain my love while working hard.
There may be people wondering why I want to maintain my love with this painstaking effort. It should be said that these words belong to men.
In the second year of college, I met my current boyfriend, Wang Shuai. Although he is a lot bigger than me, he is very wealthy and willing to pay me. and so,
It didn't take long for me to invest in his arms.
But the good times are not long. For men, it is easy to get rid of it. What you can't get is good. I belong to the former. gradually
Gradually, he lost interest in me, and at this time I have completely fallen in love, in order to let him not leave me, I would rather do anything.
Once, I peeked at his cell phone and found that he had a collection of pictures of women wearing exposed ropes and some strange tools.
And the video, then I searched to know the meaning of these. In order to cater to him, I bought these tools from Taobao and gave them a model.
He saw that although it was a little indecent, it at least recalled his goodwill towards me, at least I think so.
One night, I was wearing sexy stockings and high heels. I was tightly bound by Wang Shuai with a rope, and my mouth was still with a mouth plug.
With a mask, this is his favorite.
We were having a good time, and suddenly the phone rang. It turned out to be Xu Jing, and it is estimated that there is no good thing.
I can't move, I can only let Wang Shuai hold the phone.
"Hey, sister"
"What are you doing?"
Although it is not a biological one, the relationship between the two of us is OK. After all, I was very good to her since she was a child. She also regarded me as a respected sister.
"Sister, our college is on holiday, I have no money to buy a ticket."
"Oh, kill me, I didn't send you a 1000 transfer a few days ago, so I won't be so soon."
"Sister, you gave me the money, I bought a piece of clothes and it's gone, it's not for the New Year."
"How much?"
"1000"
"Well, save some points, I am not printing money, buy a good ticket home early, and the rest will buy some gifts for my parents to bring back."
"Sister, I don't go home, I want to go to play with you for a few days. Going home is too boring."
"Do you think I am here on vacation, I am working here to make money, and I have time to play with you"
"I don't care, I have to go, then we go home together for the New Year, so it's settled, bye bye to buy tickets."
Before I finished, Xu Jing hung up.
I am dying, and I am not finished.
Afterwards, I told Wang Shuai that my sister was coming. He had no objections."
(to be continued)
File name: XiY293.mp4
File size: 652 MB
Duration: 00:21:45
Video: MPEG4 Video (H264) 1920×1080 29.97fps 3993kbps
Audio: AAC 48000Hz stereo 193kbps
---
Download: