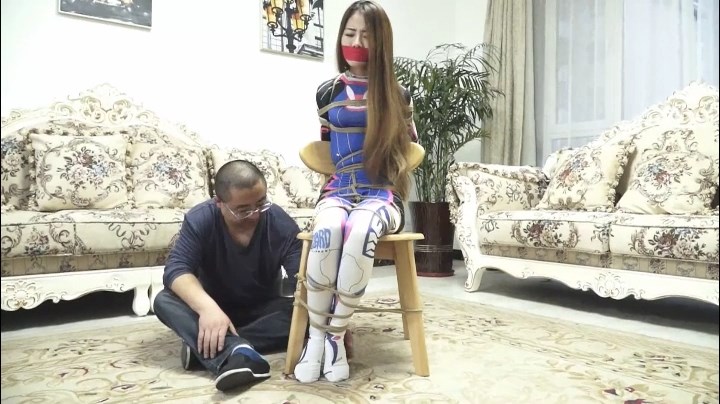 After the man came back, he looked at Huang Jie and said that I have already got the money, but I feel that you should be more valuable than the money. Huang Jie screamed out, and the man scratched Huang Jie's foot. Huang Jie struggled desperately.
The man said, give you a tie-up method, and I will contact you with the buyer, I will give you a good home.
The man said, then I will play with you first, the man first scratched the feet of Huang Jie, Huang Jie is constantly struggling.
The man played with Huang Jie unscrupulously, about fifteen minutes.
After a while, the man received a call, after which the man said that your buyer had found it. I am now wearing a handcuffed anklet for you and will ship it to you right away. Said, the man brought Huang Jie handcuffs, black ankles, and glued his hands. To Huang Jie, your buyer will arrive soon. You are waiting here. Said the man left.
After Lao Wang left, Huang Jie jumped to the door and wanted to open the door by hand, but could not do it.
Eventually the police arrived and rescued Huang Jie. Soon men and buyers were arrested. All are happy.
File name: XiY320.mp4
File size: 905 MB
Duration: 01:06:54
Video: MPEG4 Video (H264) 720×404 25fps 3909kbps
Audio: AAC 48000Hz stereo 128kbps
---
Download: